Lone Tree Farm
P.O. Box 425
Boonville, CA 95415
Contact Wendy Rowe at (707) 895-3406 (pacific time zone)
or email us: pibroch@mcn.org
---
Home || About Lone Tree Farm || About Scottish Highland Ponies || Highland Stallion at Stud || Ponies For Sale
Harness, Tack, and Equipment for Sale || News from the Farm/Calendar of Events || Highland Bagpipes
|| Fine Art and Illustration || Links to Interesting Websites
---

Ceol Beag Colonsay
(Quartz of Croila x Circle H Highland Mist)
born 3/6/06.
Pictured below at 2 days old, with 1/2 brother Taransay in the background.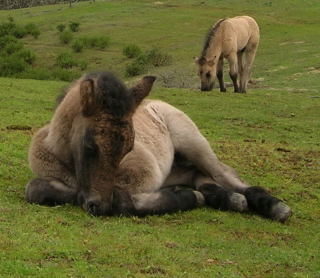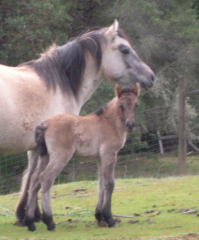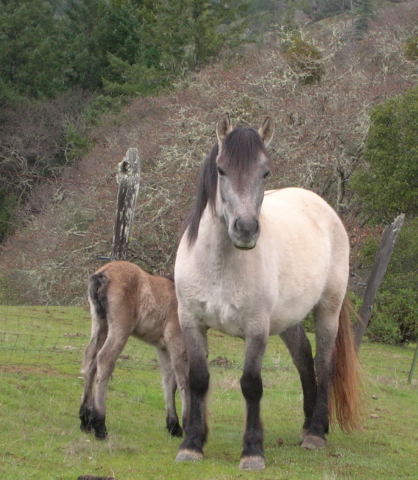 Colonsay's dam Circle H Highland Mist is a lovely mare from imported parents (Glenbanchor Lewis x Coulmore Starshine). Mist is 4 years old. She is a 1/2 sister to our 6 year old mare Circle H Shuna. Mist is a very typey mare, with an absolutely gorgeous head!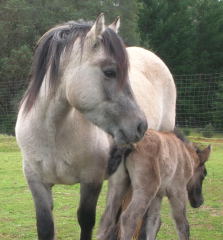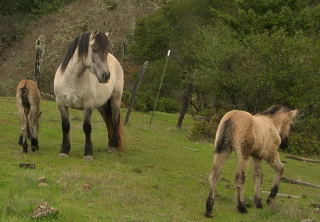 This was a very cute little scene, Mist's first time in the pasture with Shuna and Taransay after her colt's birth. She thought Taransay might be a bad influence on her own baby and was carefully positioning herself between the colts so they couldn't meet each other. Both colts were very curious, and after several minutes of circling around with Mist in between, Colonsay finally resorted to squeezing underneath his mother to say hello to his 1/2 brother!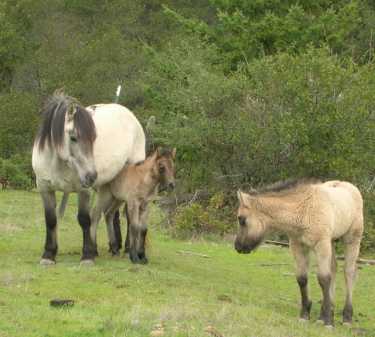 ---

Just a few days old, putting that furry Highland coat to good use during our March snowstorm!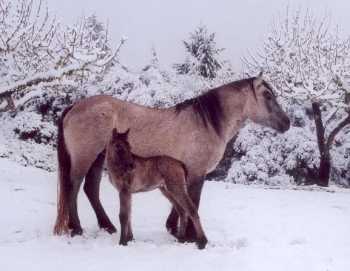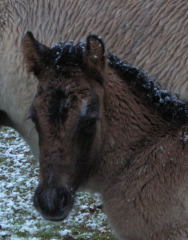 ---

Pictured in May, 2 months old.
Now shedding his foal coat and the grey hairs around his eyes can be seen clearly.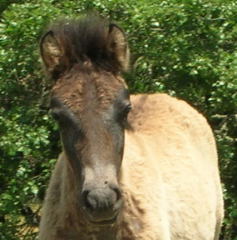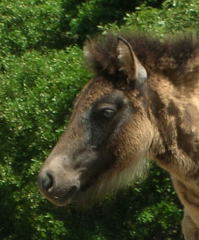 ---
Home || About Lone Tree Farm || About Scottish Highland Ponies || Highland Stallion at Stud || Ponies For Sale
Harness, Tack, and Equipment for Sale || News from the Farm/Calendar of Events || Highland Bagpipes
|| Fine Art and Illustration || Links to Interesting Websites
---
© 2000-2006 All rights reserved.
Web Site Design by

Get On Line Associates